Want to completely remove the acne scars, but can't recognize the perfect acne scars remedy?
Basically, people mostly do home remedy, use cosmetic products, or consult their skin specialist only to control acne or pimples. Also, it is done by a rare number of people. A high amount of the population doesn't care if they have pimples or bumps on their face. They just cracked it and think it will go in some days. But acne neither leaves you easily nor their annoying scars will.
These scars of acne or whatever cause by skin disorders are being a common problem in every house. Only a rare number of people understand the value of the skin and follow a regular skincare routine. Also, doing healthy and regular skincare will not make your skin free from acne scars.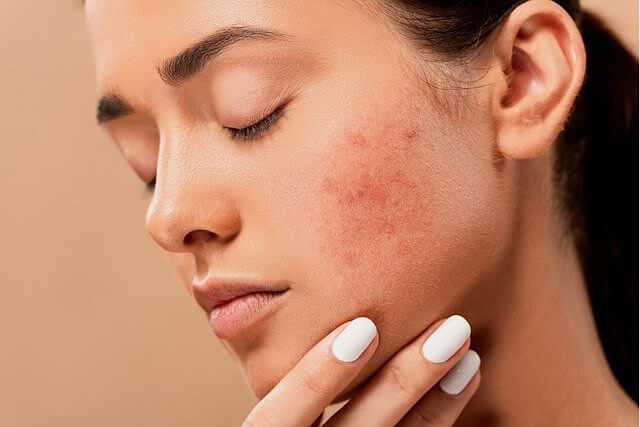 People are crazing researching for the acne scars remedy to absolutely remove the irritating scars from their faces. Here we have 4 very easy and simple methods of acne scars remedy. This remedy will also help to promote glowing and healthy skin. As well as it may work on the old wound scars too.
What are the Steps of Acne Scars Remedy?
So, the steps are very easy and affordable too. You don't need to invest in any products or purchase medical things to remove them. The steps or remedy is wholly based on home products. Still, cosmetics or medical products are not bad for acne scars. But organic ingredients can be beneficial in other ways. If it's not, it also will not harm your skin like cosmetics, which have side effects.
The first steps to remove acne scars:
Face Toner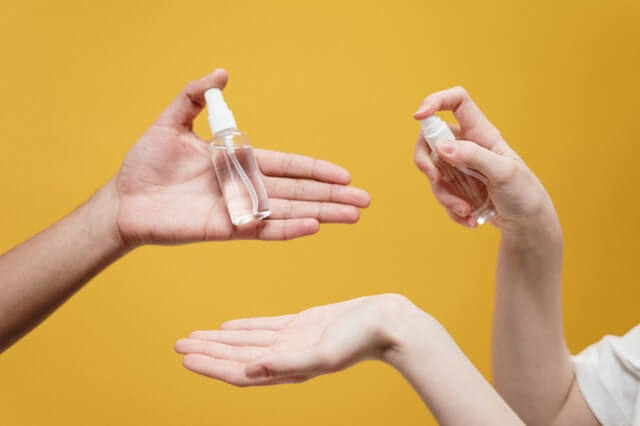 What will you need:
What you have to do:
First of all, you have to collect the fresh neem leaves. Then, take a half glass of water with some leaves of the neem and keep it to the pan. After that, boil it to medium flame for 5-7 minutes. Move the neem water to the toner bottle after cooling it down. Add an equal amount of rose water as neem water to the bottle. 
You only have to use this toner for 7 days. This acne scars remedy will help to eliminate the appearance of scars.
Face Pack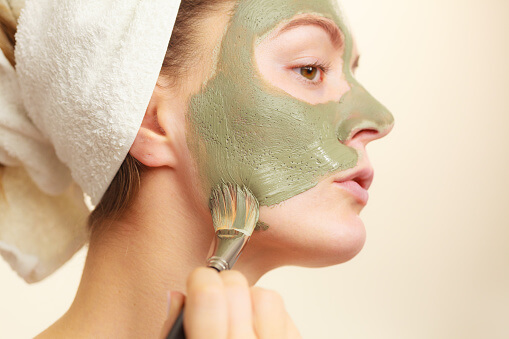 What will you need:
Neem Leaves
Yogurt
Rice Flour
What you have to do:
Take 11-12 leaves of neem, 1 tablespoon of yogurt, and 1 tablespoon of rice flour. Place them into a grinder and grind them into a smooth paste. Shift the paste into a bowl and apply the paste to your face in a thin layer. Mainly focus on the acne scars area which may help you to remove them as soon as possible. Let it dry for 20 minutes and rinse it off with water. Also, remember to avoid the eye area.
This acne scars remedy (face pack) should be used during the day time only.
Cleanser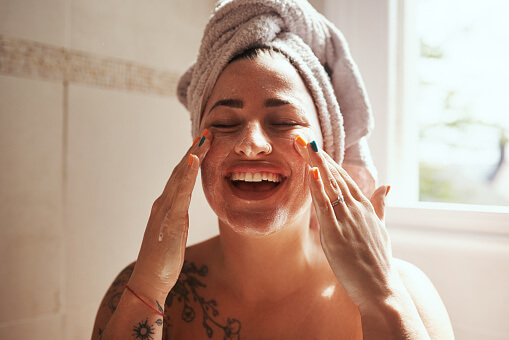 The first and second step is very and you can do it very easily. The third step is to cleanse your face.
What will you need:
What you have to do:
This is a very simple step. You just need to cut a slice of raw potato. Then, make 3-4 scratches on the slice of potato. And slightly apply to your face. Don't rub it hard, just massage your face in a circular motion. You can rinse it off and if you don't want to you can keep it on your face too.
Night Toner
The fourth or last step is to apply the toner before bed. You have to use the same toner which is prepared before used in the morning. Just apply the toner to your face. And if you use any night cream you can apply it after the 10 min of applying toner.
These 4 steps should be followed until your marks are gone. Pimple marks or acne marks are very annoying and hardly disappear. Using this acne scars remedy will totally help you to remove the marks on your face and make it very clear and soft too.
How Neem Leaves help Acne Scars?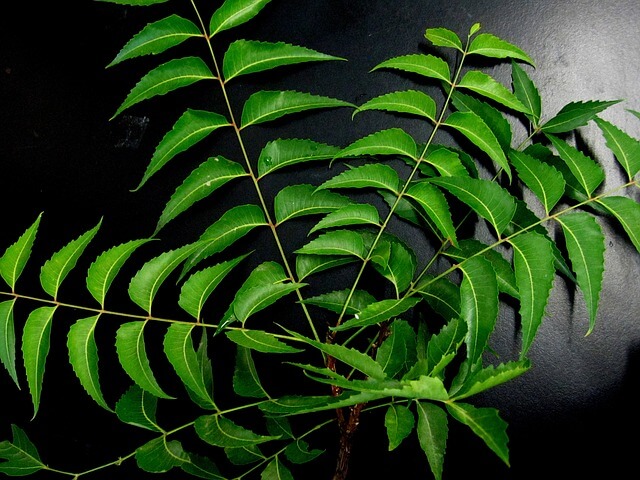 Neem leaves are very effective and beneficial for acne marks and scars. And it is a beneficial ingredient for acne scars remedy. It is rich in vitamin C, Proteins, Carbohydrates, Minerals, Calcium, and Phosphorus. Also, neem leaves contain glutamic acid, aspartic acid, amino acids, alanine, praline, and several fatty acids.
Generally, its nutritional value helps to clear out the blemishes and marks of acne on the face. Its antibacterial properties help to heal the scars tissues and eliminate the marks of acne, bumps, pimples, and wounds.
How to Follow the Steps of Acne Scars Remedy?
These steps of acne scars remedy are very easy and less time-consuming. The first steps (Toner) should be applied in the morning after washing your face. It will help to clear out the blemishes and marks by absorbing the ingredients.
The second step (Face Pack) need to apply during the day time. Neem leaves have strong nutrients that can treat the skin tissues.
The third step (Cleanser) should be applied to the face immediately after the face pack. It will help to maintain the complexion of sin and clear the scars.
The last is night toner which is applied at night before hitting your bedsheets.
So, this acne scars remedy may help you to remove the presence of blemishes and the marks of acne and pimples. This remedy can also help to clear out the marks of brunt skin and wound scars. But it will take time to heal the old scars.
Hormonal Acne: How To Treat It Effectively
Anti Acne Diet: A Beginner's Guide to Clear Skin Eating
Effective Ways To Get Rid Of Acne