Is it important to remove pores? Is it possible to control the appearance of pores on the skin? Have you ever tried removing the open pores of the face?
What are pores on the skin? Pores are the small black dots on the surface of the skin caused mostly by pollutants, dirt, bacteria, and old dead skin cells. It is also connected to the opening of hair follicles on the skin.
The clogged pores are of two types. One that produces oil (Sebaceous gland) and another produces sweat. Pores are the small openings on the skin that may loosen your skin. Pores make your skin loose and make it look dull. Also due to the hormonal changes, pores appear larger and expand over time.
To remove pores from your skin and to tighten the elasticity of your face, every people need to follow a strict skincare routine. Only the regular followed routine helps to maintain your skin quality. The appearance of larger pores or the bigger pores on the face due to dirt and bacteria which is not cleaned properly. 
What are the Best Ways to Remove Pores?
The best ways to remove pores? People think less about the open pores in their skin. Also, they don't consider it as a facial problem. It is an increment of hair follicles that can affect your skin quality. It will make your skin look aged soon. The beauty of the skin will damage by the appearance of pores.
Water-Based Products
Various skin care products contain active ingredients and oil. For the removal of the open pores on the skin, people need to use oil-free products that also include water-based products. Products like non-comedogenic are considered the best for all types of skin. And also to remove pores from the skin. Oil-based and comedogenic products lead to larger pores due to the increment of sebum production. 
Either use oil-free products or water-based products to control the excess oil production of the skin and leads to fewer pores occurrence.
Exfoliate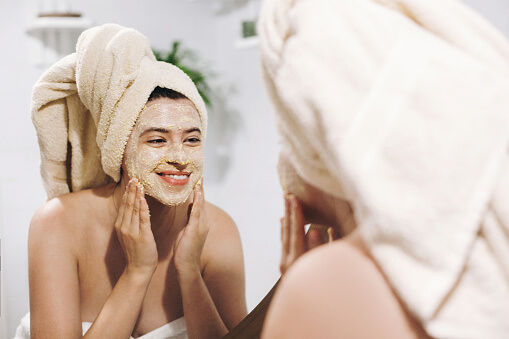 Exfoliating your skin means removing all the dirt, impurities, old dead skin cells, and free radicals. It is the process of eliminating the unwanted and dirty substance of your face. Using a chemical or exfoliating substance to cleanse your face helps to make your skin quality good. It reduces all the clogged pores, dry and flaky patches. 
If you can, exfoliate your skin with either AHAs or BHAs. It will maintain your skin and treat deep inside the pores too. This treatment will help to soothe your skin. 
Clay Mask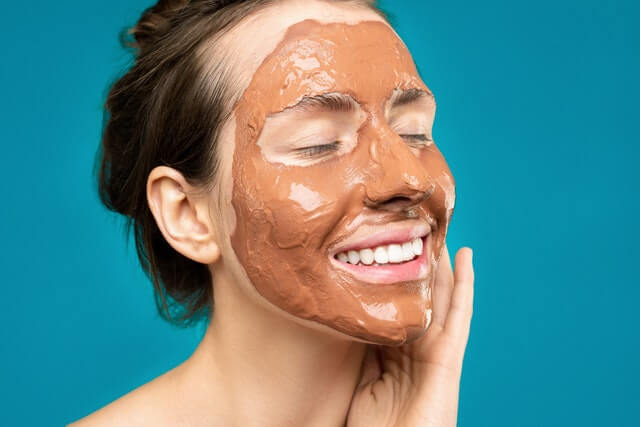 Clay masks are very effective for the maintenance of healthy skin. Clay facial masks are mainly made of kaolin or bentonite. It helps to remove excess oil, dirt, blackheads, and pores. It helps to control the dry skin and helps you out to reduce acne and open pores of the skin. 
You need to apply this clay mask once or twice a week. But remember this mask will increase the risk of irritation if you use this on the day of exfoliating your skin.
Moisturizer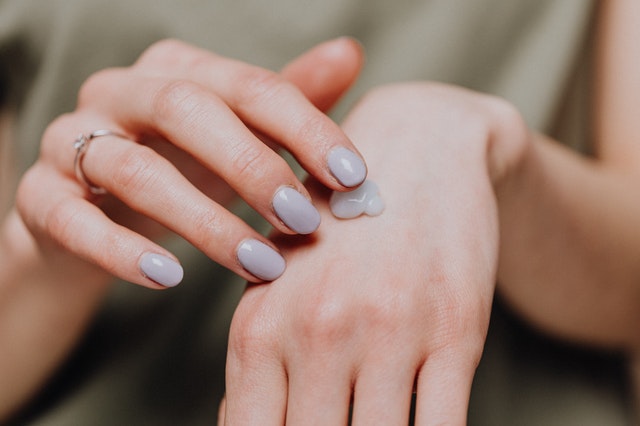 Moisturizer is a great treatment or product to improve your skin. Moisturizers mostly prevent various skin issues and skin conditions. To remove pores of the skin, you need to use an oil-free moisturizer. Oil containing moisturizer may be counterintuitive to oily skin. Oil-free based moisturizer helps to remove pores enlargements.
You need to wash your face with clean water and pat your face dry. Then, apply the moisturizer to your face and rub in a circular motion so that the moisturizer encourages the natural sebum to penetrate into the deep layers of the skin.
Regular Sunscreen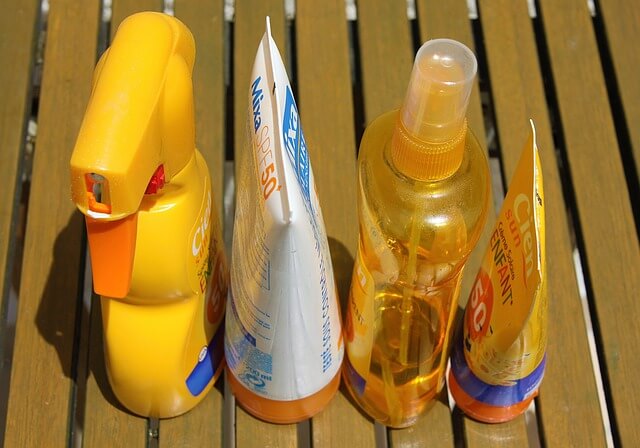 Sunscreen or sun protection is a very effective product to prevent damages and bacteria on your skin. Sunscreen eventually helps to prevent your skin from dirt, impurities, bacteria, and pollutants that cause open pores. Also, the sun makes your skin dry and produces pores appear larger.
Use sunscreen with SPF at least 30 or over to control the damage on the skin. Just apply the product to your face before heading outside. You can also use a moisturizer or a foundation that contains sunscreen or SPF.
Remove Makeup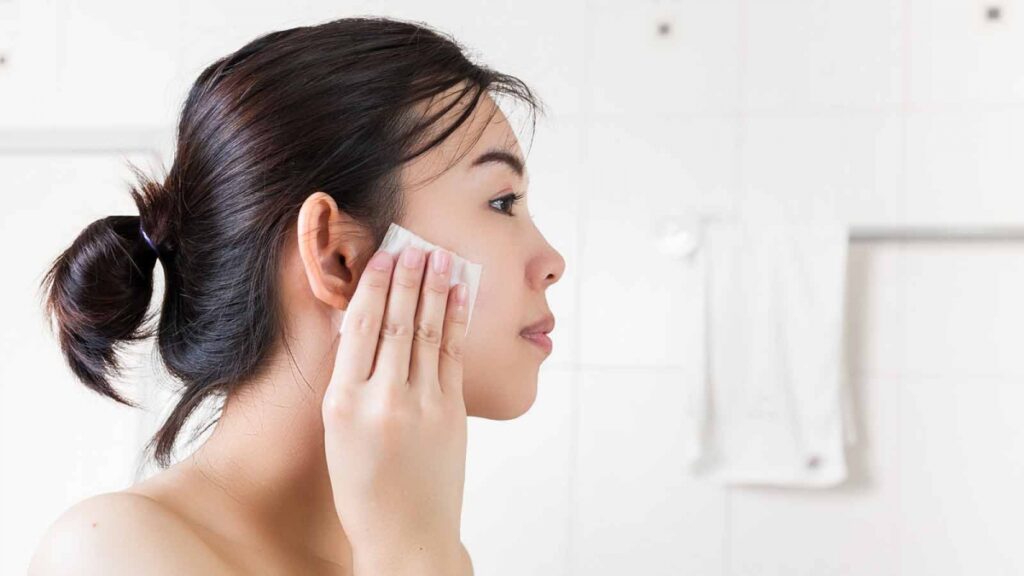 Remove or washing off your makeup products is very important for the health of your skin. Keeping makeup on the face will increase the pores, blackheads, acne, pimples, and bumps on the surface. Before hitting the sheets at night, just wash your face with a regular face wash or a cleanser. You can also wash your face with an exfoliator. And then apply a certain amount of moisturizer on the face. It may help your skin to remove pores.
Cleanse
Cleansing your face is beneficial for your skin health. Basically, it is a basic skincare routine. Washing your face every morning and night helps to prevent the increased appearance of open pores. Just wash your face with lukewarm water and pat your skin dry. It will actually help you to remove pores.
Cleaning your face with a great cleanser product also helps to improve your skin quality. As well as skin health, the cleanser helps to tighten your open pores and reduce the appearance of them. Use a useful cleanser for your faces such as Cetaphil, Dermalogica Special Cleansing Gel, Dermalogica Special Cleansing Gel, and so on.
Note: It is best for your skin if you avoid using an oil-based and an alcohol-based cleanser. It will create an allergic reaction to your skin.
Does Drinking Water Reduce Open Pores?
Water consumption pumps your skin. Drinking water is very effective and beneficial for improving your skin healthy. Drinking enough water a day will help to get rid of the skin of toxins. It will not only help to remove pores but also helps to maintain the complexion and tone of the skin. Enough water for your body also decreases the chance of getting acne and pimples on your face. In general. It works amazingly for your open pores. 
Getting open pores on your skin is common for everyone. But treating it at the right time is not being thought of by every people. Few people worry about the pores while all people need to do that. It will make your skin look flaky and age if not treated on time. So, just give it a little time to remove pores on your face.
Foundation Brush vs Beauty Blender
What Should I Use For Skin pigmentation?
Acne Scars Remedy: 4 Easy Steps To Clear Skin