Just like everyone else, you might want to have strong, thick, and long hair. But every time you comb or play with your hair you lose too many strands of hair, and of course, you want to grow back your hair super fast but sometimes your hair doesn't go according to you! So, this time we are here with some amazing home remedies for hair loss and hair growth because we can totally feel what you must be going through!
But before jumping into the home remedies of hair loss, know about the causes of hair loss!
Home Remedies For Hair Loss and Hair Growth
Relying on expensive hair care products and treatments might be expensive sometimes so why not reap the benefits of natural ingredients that are available easily around you?
Fenugreek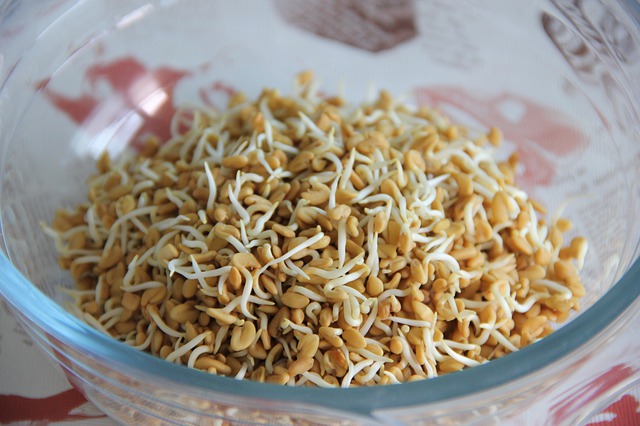 Fenugreek is a good source of protein and nicotinic acid which helps to strengthen the hair shaft and prevent breakage of hair. Fenugreek contains hormones that promote hair growth and rebuild hair follicles
How to Use?
Soak the fenugreek seeds in water overnight and grind them.
Make a fine paste of fenugreek powder by adding the right amount of water.
Apply the paste on your hair and rinse with normal water
Repeat the process at least once a week for better results.
Onion Juice
Onion oil is known as one of the best remedies for hair loss as the high concentration of sulfur in onion oil helps with numerous hair conditions which causes hair to fall. Moreover, the application of onion oil on hair improves the blood circulation to the hair follicles, regenerates theme, and minimizes inflammation.
How to Use It?
Extract the onion juice and apply it to your scalp.
Leave for 30 to 60 minutes and wash off with water and shampoo your hair.
Also Read: Benefits of Onion Juice for Hair Growth
Green Tea
When it comes to green tea everyone thinks of losing weight but green tea is also equally effective for treating damaged hair conditions. The polyphenolic compounds in green tea are considered beneficial to prevent hair loss.
How to use it?
Get two bags of green tea in one cup of warm water, leave the water to cool, and apply on your hair.
Rinse your hair thoroughly with cool water after 1 hour.
Try this regularly for a week for better results.
Egg Mask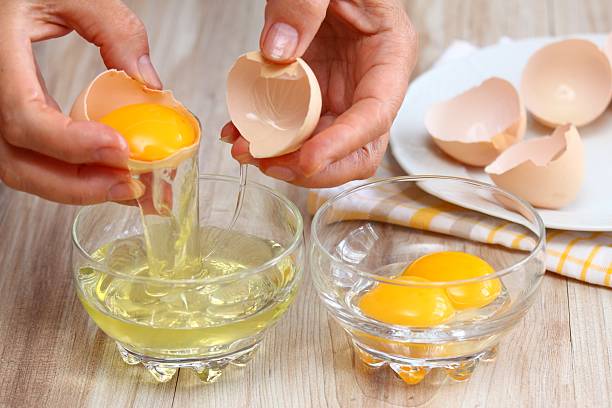 Rich in protein, iodine, zinc, and biotin, eggs naturally moisturize and repair your damaged hair by providing enough nourishment to your hair. And, for a good reason, egg masks are known as one of the best home remedies for hair loss and hair growth.
How to use it?
Well, just like your skin types, your hair also may be either dry or oily, and there are different ways to treat different types of hair.
Egg Mask for Oily Hair
For oily hair, you are recommended to use egg white masks. Excess oil on your hair blocks your pores leading to acne and other skin infections. The egg white is considered one of the great home remedies for hair loss as it can control the production of oil in your hair.
Instructions
Mix 2 egg whites with a tablespoon of olive oil. Add a tablespoon of honey and mix them all to make a thick paste. Apply the mask evenly on your hair and let it dry out for at least 30-60 minutes. Wash your hair with your shampoo and you can feel the change in your hair after first use.
Apply the mask once a week for the best results.
Also Read: Beauty Hacks: How to Use Olive Oil for Hair?
Egg Mask for Dry Hair
Egg Yolk is rich in protein, vitamins A, D, and E which especially helps people with dry and rough hair. The nutrients in the yolk of an egg prevent hair fall and promote hair growth.
Instructions
Put 2 egg yolks and 1 tablespoon of olive oil in a bowl. Mix it well and add half a half cup of water. Gently apply the mixture to your scalp and let it dry for 30-60 minutes. Wash off with your favorite shampoo.
Also Read: Benefits Of Castor Oil on Skin And Hair
How to get rid of egg smell from hair?
Even though egg masks are the best home remedies for hair loss and hair growth, the most difficult task is to get rid of the smell.
You can simply add freshly squeezed lemon juice or orange juice to your water to wash off the smell completely.
Do not use hot water to wash your hair with egg masks, using hot water can make the smell impossible to get rid of.
Aloe Vera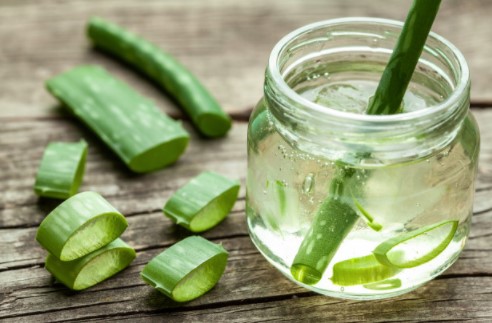 Aloe Vera, the most common yet most effective ingredient to treat various skin and hair conditions, works great for hair loss and boosts hair growth. Aloe Vera is known as one of the effective home remedies for hair loss because it reduces the itching and flaking of the scalp.
How to use it?
Take the leaf of Aloe Vera and extract its gel with a spoon or knife.
Apply the pure Aloe Vera to your hair and leave for 45 minutes.
Rinse with normal water and shampoo.
Repeat this thrice a week to see better results.
Amla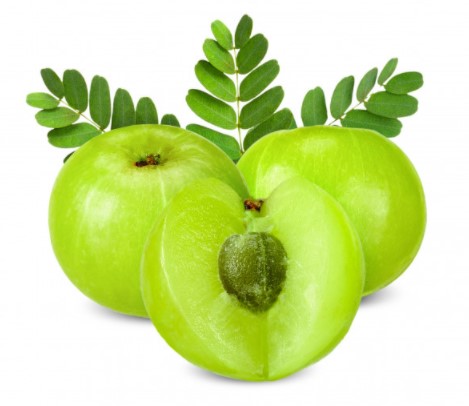 Amla, also known as Indian Gooseberry, is very effective in making your hair follicles stronger and preventing hair loss. Also, the anti-inflammatory properties of Amla promote faster growth of hair, prevents premature greying, and maintains a healthy scalp.
How to use it?
Make a thick paste of amla powder and lime juice. And massage your hair.
Keep the mixture for 1 hour and rinse off with normal water.
Note: Ingredients may vary according to the length of your hair.
You Might Be Interested In
Egg White and Tissue Mask: How to make Egg White Face Mask at Home
Hemp Oil: Your Secret Weapon For Glowing Skin
Lips Lightening: Easy Tips and Tricks