Your wedding day is the most important and most photographed day in your life. Everyone tries to be the best bride during their wedding day as this is the most awaited and precious day for every girl.
Makeup is made to feel more beautiful and younger by hiding your imperfections that you might feel uncomfortable with. Especially on your wedding day, you may be a bit nervous and tired so you need some extra touch up to look bold and beautiful and for this, there are some bridal makeup mistakes that you need to avoid.
So, this time we'll be discussing the most common bridal makeup mistakes that many brides fall into.
Bridal Makeup Mistakes To Avoid
Experimenting With A New Make-Up Look
Ladies, this is not the time to experiment with a new makeup trend for yourself. You should NEVER-EVER choose your wedding day for experimenting with new looks. For your big day, you need to go with the classic look that you have already tested before and should feel CONFIDENT in it.
This is the most common bridal makeup mistake that most of us tend to do but just remember, makeup isn't something that should completely change your look, on your special day your goal should always be to look like you with a glamorous version.
Choosing Your Friend To Do Your Makeup
Letting your friends do your makeup on your big day could be the biggest bridal mistake anyone can even think of! (Unless your friend is a professional makeup artist.) Someone having knowledge only on basic makeup can ruin your entire wedding with even the slightest mistake so it is always recommended to hire someone who has high skills and has good experience in bridal makeup.
Moreover, even the steadiest hands can tend to waver sometimes, so you need an expert with plenty of practice. Also, makeup artists not only focus on perfect makeup but also maintain the brushes' hygiene and have all the makeup essentials that may be needed for a complete bridal look. So, for these different reasons you always need to go to an expert if you want to avoid these bridal makeup mistakes and want the best look.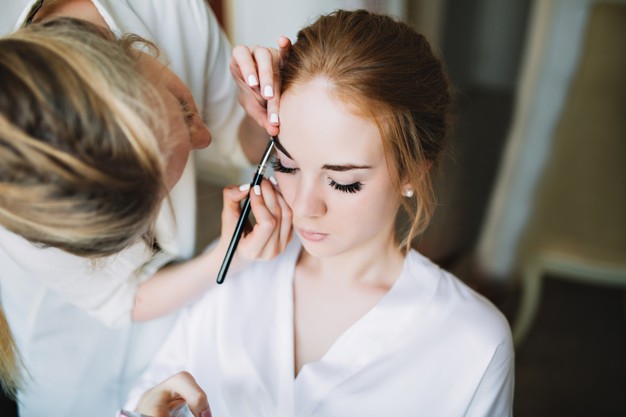 Skipping A Makeup Trial
Might sound costlier, but this is the most common bridal mistake that most of us are unaware of. As you never skip your wedding outfit trial, you need to think of the makeup trial in the same way.
As mentioned before, your wedding day is not the right day to do the experiments so you need to try makeup in advance so that you won't have to face unpleasant surprises or mishaps on the final day. Contact your makeup artist at least 2-3 months earlier than the wedding day, so that you have enough time and can discuss and manage everything according to your preferences
Going Too Dramatic
On your wedding day, try to be as simple as you can. Those smoky eyes look too heavy for a bride, instead, go for soft and subtle eyes. Applying too much shimmer or being too heavy on makeup is another bridal makeup mistake. Even though you may love these types of classy looks, hold it for some other days and enjoy your big day with a simple yet glamorous look!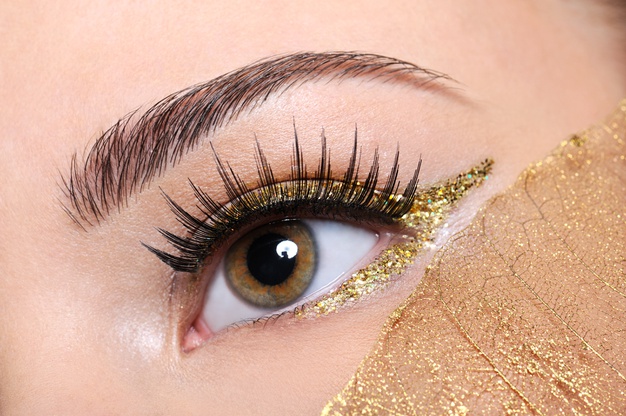 Choosing Wrong Eye Lashes
Eyes with perfect eye makeup and big lashes would look great on your wedding day, and for this, you need to apply fake lashes. But, another common bridal mistake that most brides tend to make is they go with the cheapest or the most convenient option while choosing the false eyelashes. Of course, you don't want to risk your wedding day with these types of faults, so you need to choose the proper fake lashes which have a combination of good material, good glue and most importantly, something that is suitable for the particular shape of your eyes so that your lashes doesn't fall off in the middle of your wedding.
Over Doing The Eyebrows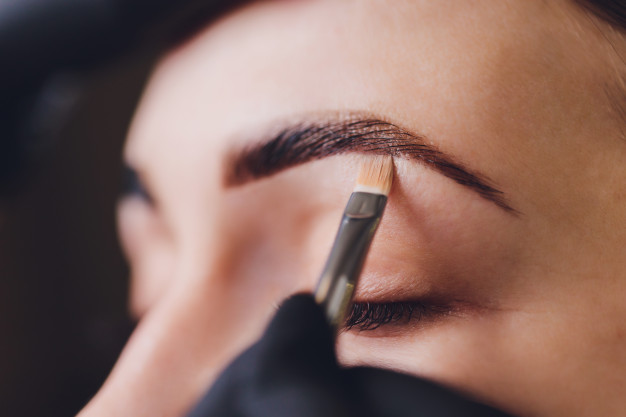 Ladies! Your eyebrows carry 80% of your look, so don't try to mess with this thing else you will end up creating a big disaster! You need to have perfect eyebrows for the perfect makeup look. Get your eyebrows done at least 1 week before the wedding in the perfect shape professionally from a good beauty salon because going overboard shaping or threading your eyebrows right before your wedding day is totally unacceptable!
And, this is another bridal mistake that most of the brides may be doing without even realizing it.
Also Read: Eyebrow Grooming Tips: How to Properly Tame Your Brows
Skipping Body Makeup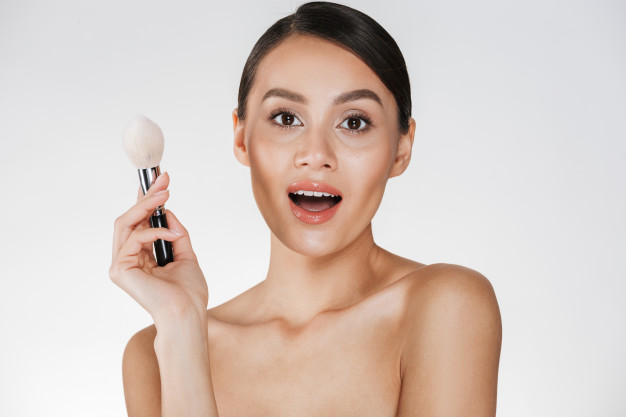 Having a different body, next, and face color would be awkward right? Remember laughing at some pictures of celebrities having even slight differences in their face and body color? Of course, you want to avoid this bridal mistake and don't want to be that kind of celebrity! That's why make sure to check your complete makeup and talk to your makeup artist to touch up your neck, cleavage, chest, and back so that they all can match with your face makeup. (Even though makeup artists do this well, make sure to double-check and inform them so don't need to face the awkwardness later on.)
Not Wearing Waterproof Makeup
You already know the importance of waterproof makeup. Can you imagine the scenario of a sweat that swipes all your makeup off? If you want perfect long-lasting makeup use a complete set of waterproof makeup including foundation, mascara, concealer along with the setting spray.
You can find the best waterproof and long-lasting makeup at- Maybelline.
Not Carrying Your Makeup Bags
You would be busy the whole day as a bride, but you always need to have a makeup bag with essential makeup kits along with you for touchup even if you have long-stay makeup on. You can keep your makeup bag with trusted friends or bridesmaids. Don't neglect this point because most of the brides always need this after they cry(you might cry too) and also sometimes sweat may wipe off your makeup and you may need a quick fix.
Don't take a chance and at least carry lipstick, compact, blush, and an eye pencil as a backup for yourself!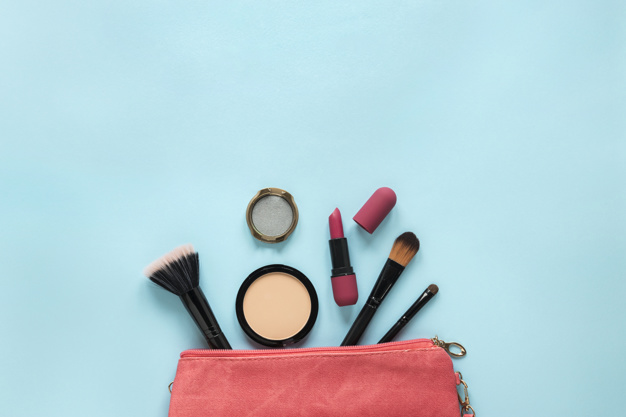 Also Read: Makeup Essentials Every Girl Should Have
Waxing One Day Before the Wedding
Not actually a bridal makeup mistake, but still one of the biggest mistakes! If you have never waxed before, then don't try to get the soft legs and hands just before your wedding day as it can lead to skin irritations and immediate reactions sometimes. Even if you're used to waxing, you need to get yourself waxed at least 1 week prior to the wedding day to prevent unwanted bumps and rashes.
Also Read: Waxing Tips For Beginners
Applying Too Many Products
Makeup is fine, but applying all the products continuously in an improper amount can completely ruin your special day. Applying too much foundation will make your every fine line and wrinkles visible instead of hiding them. So, avoid this bridal makeup mistake and apply the products in the proper amount for an eye-catching look.
More Topics For You
Everything You Need To Know About Salicylic Acid
Skin Types: Oily, Dry, or Normal? How to know your skin type?
Lips Lightening: Easy Tips and Tricks
How to apply blush correctly | Makeup Tips