It's really difficult to understand girls, we want to apply makeup and want to look as if we are not wearing makeup and to look as natural as possible with makeup. Isn't it weird?
Nothing beats the confidence that we carry when we walk without makeup! But, the world without makeup would not seem so interesting, right? That's why there is something called no-makeup makeup look for those who want to carry their makeup without showing off the heavy makeup products.
You may have seen some celebrities without makeup, but most of the celebs always walk with no-makeup makeup look and gain extra attention because they look so natural with that look.
You don't need to think a lot about it now, because we are here with you with simple hacks to nail the no-makeup makeup look!
Simple Tips To Achieve No-Makeup Makeup Look
Skincare First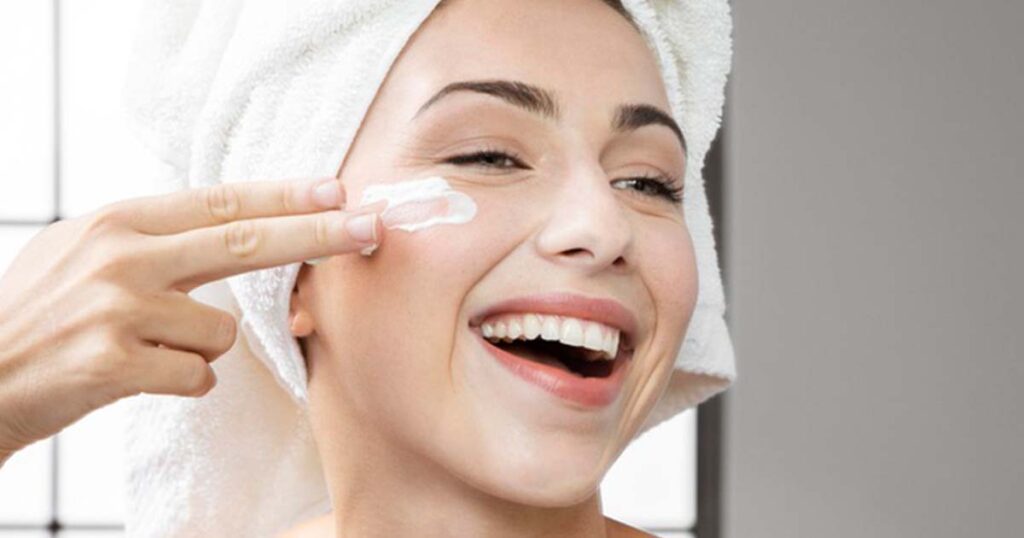 No makeup products can beat the proper skincare routine. As long as you follow a skincare routine your skin looks youthful and radiant. So, taking care of your skin and following a proper skincare routine is the easiest way to gain a naturally radiant look. Also, if you want to do a no-makeup makeup look, preparing your skin by properly cleansing and moisturizing is important.
Using hydrating moisturizers and toners that you normally use in your skincare routine makes sure that your skin is supple and moisturized.
Primer
If you want to achieve a minimal look for yourself, the primer would be best to have a smooth base. A non-comedogenic primer according to your skin type will help you to add that natural look and makes your skin more hydrated.
Light Coverage
Do not forget that you are going to have a no-makeup makeup look, so go for BB or CC cream because foundations usually give full coverage making a thick layer on your skin(you don't want this in your look!). You can use tinted moisturizers, BB, and CC cream as these creams gives your skin some extra hydration by still allowing you to show some of your redness, freckles, and imperfections to shine through.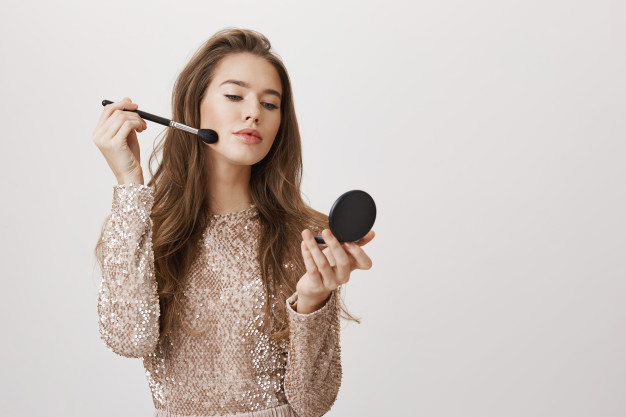 Concealer Is All You Need
Remember, no one's skin is perfect! So you don't need to hide all your dark spots and blemishes. You can totally flaunt your flaws using lightweight concealers. Using this type of concealer helps you to gain that no-makeup makeup look by not totally covering your dark spots and blemishes. You can simply use your fingers to lightly blend your concealer.
Also Read: Makeup Essentials Every Girl Should Have
Bronzer
Tanning skin has become a fashion trend for a few years! You can fake your tans with contour or bronzer sticks. The cream forms look more natural than powder as they just blend and sink right in.
But, if you are worried about lasting it the whole day, you can also use powder bronzer and setting spray at the end to lock the glowing goodness for your skin.
Shine With Highlighter
Some people have naturally glowing skin, and if you want to add that glow to your no-makeup makeup look you can add a nice dewiness to the tops of your cheekbones by making them look more natural.
The only thing you need to think of is using a cream highlighter rather than using a shimmery highlighter. (Shimmery highlighter would look heavy on your look.)
Groom Your Brows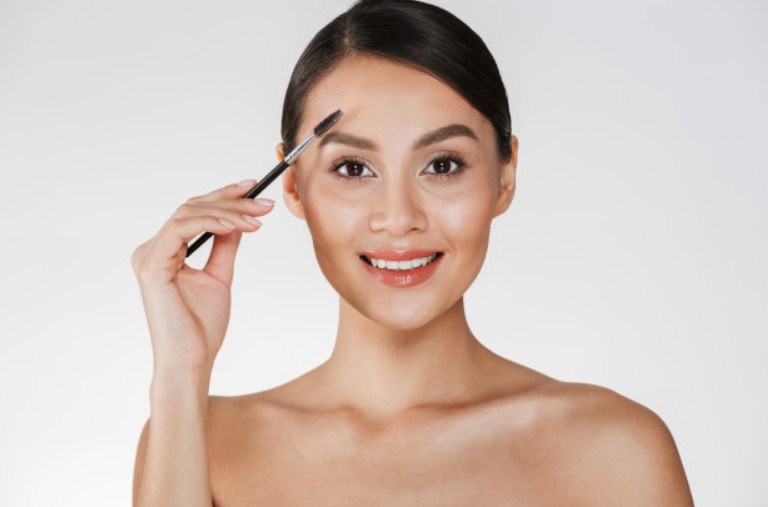 Eyebrows are no doubt the best part of your makeup look. Enhance the beauty of your brows with a brow gel or a brow pencil and groom them exactly into place without overdoing it.
Also Read: Eyebrow Grooming Tips: How to Properly Tame Your Brows
Mascara
Want to add some beauty to your eyes? (You can totally skip this step but still if you have extremely satisfying big eyelashes.)
Use such mascara which gives low volume but can add some natural look to your face. Curl your lashes and simply add the light mascara on your eyelashes without making them feel too greasy and heavy.
Get That Shiny Lips
Glossy pink lips are always a game changer! You can end your no-makeup makeup look by adding a natural tint on your lips. There are lots of products that actually can treat your lips with exactly what you need to complete your no-makeup makeup look.
Also Read: Lips Lightening: Easy Tips and Tricks
Makeup Spray
Last but the most important step, if you want your look to last the whole day you need a setting spray. A good setting spray can give you confidence with the look that you will be carrying the whole day.
More Topics For You
When To Expect Your Skincare Products To Work?
How to do simple eye makeup for College?
11 Essentials Makeup Brushes And Their Uses